HALFWAY TO HELL T's
Available NOW!

Brand new (Limited Edition Halfway To Hell) T-Shirt now

right now

  (SORRY UK ONLY)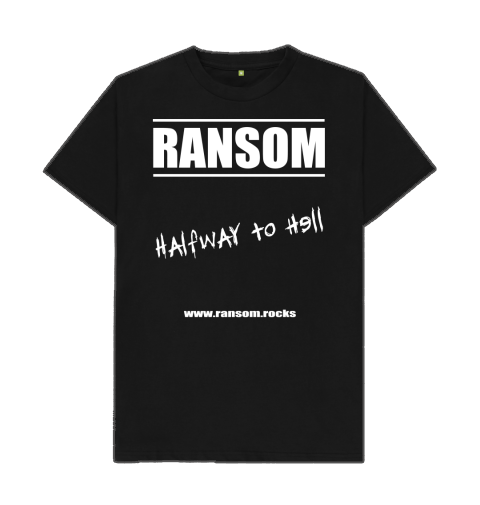 This PayPal button will enable you to pay via PayPal or Credit/Debit card.
(limited stocks so buy now)

£12.95 including delivery or T-Shirt and CD for £16.95 (UK Only) (its a steal).

SORRY WE ARE NOW OUT OF STOCK


"RANSOM sound to me, sound like a very determined and dedicated outfit, obviously benefiting from all those long hours and many gigs playing various covers. This has lead to a tight interlocking dedicated band who have actually managed to come up with more complex material than the average 3 piece back line and front-man format usually has.

With their semi-American feel, especially the vocal input, and the extraordinary bass and guitar work RANSOM must surely now be at their career crossroads with the release of this 4 track self-penned BANGER of an EP, and must make some hard decisions in the months ahead. However, overall, I reckon that they are already well above average, and have a very strong future potential if the right path is taken!

I wish them well with the release of this EP, I recommend it to their fan base, and may they enjoy the very best of luck for the future."
Neal Kay. 02/08/2020.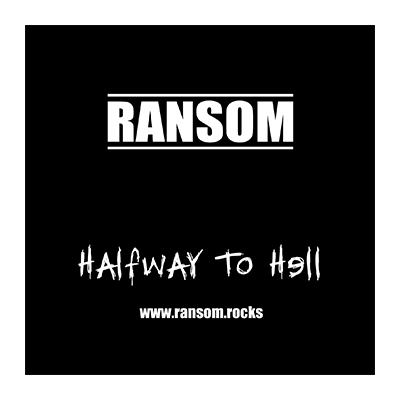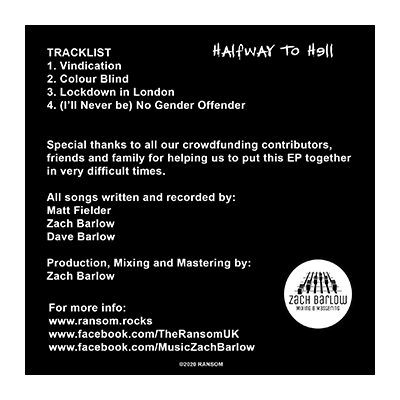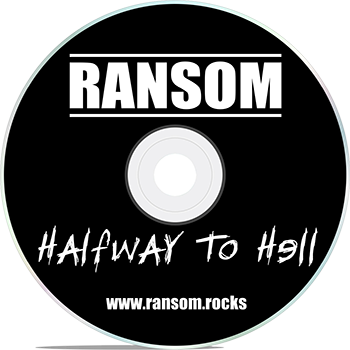 "Lockdown in London"  sounded so good and proved such a popular track ( Just you wait until you hear the remix) that we decided to set up a go funding page to see if we could raise enough money to try and record some more.
Setting a target of £1,000 we never thought we would reslistically get anywhere near that amount. However were just totally blown away by the love and support of our loyal family, friends and fans that we actually smashed that target within only two weeks.
As promised it all went back into the writing and recording of new original music. The end result is the quite stunning four track Ep 'Halfway to Hell'
The tracks included which are all  'Ranthems' in their own right are :
1)  Vindication
2) Colour blind.
3) Locked down in London
4) No Gender Offender
We are all incredibly proud of these four songs, that not only tip their respective hat's to all our Rock 'n' Roll heroes but also cover many issues and topics that are very relevant right now.
' Halfway to Hell' which was mixed and produced by the band themselves and will be available  on all media platforms, It will also be sent directly to all our wonderful sponsors and contributors as a thank you gift.
Spread  the word as very soon you will all be held to Ransom!
Back to home page
TEL: 020 8786 6903 or MOB: 07919 385 961 Email: This email address is being protected from spambots. You need JavaScript enabled to view it.